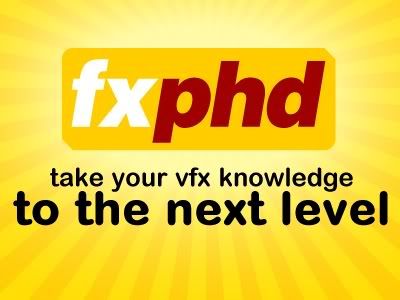 FXPHD XSI202 - Production with XSI
MOV | 1152x768 | h264 486 Kbps 23.98 fps | Audio: English AAC 63 kbps, 1 channels | 1.3 GB
Genre
: eLearning
Lucas Martell returns with his second course, this time covering production concepts using XSI. The primary objective of the class is to introduce some of the more technical aspects in a way that artists can immediately and confidently take advantage of. The course begins by discussing rigging, but in a way that's designed to ease post-grads into scripting, expressions, and eventually lead into the second half of the term which applies the same concepts to the visual programming nature of ICE.
Contents
:
Expressions This class covers expressions from basic construction, to more advanced scenarios with nested functions and condition statements. Several examples are shown including IK feedback and a rig for horizontal window blinds.
Synoptic Editor This class begins with an intro to some fundamental scripting issues, and moves onto some basic scripts that are tied together into a control panel using the synoptic editor.
Autorigging This class creates a vehicle rig using some more advanced expressions, then builds an autorigging script that can assemble the rig on the fly from a guide model.
Building a pipeline An in-depth look at the data pipeline for PI, some useful tools, and best-practices.
This class picks up several things we couldn't fit into the first 4 classes. We discuss some additional rigging and pipeline tips, as well as some very cool uses for scripted operators.
ICE particles This class discusses several tips and tricks with ICE particles. We create our own custom force compound and introduce state machines. We also cover some handy tricks to keep in mind when rendering ICE particles.
This class addresses several questions from the forums including getting data in and out of ICE, shading smoke and fire, and using ICE kinematics to create custom constraints.
ICE deformers Creating your own custom deformers using ICE.
Simulation Case Studies Several tips and tricks for getting the most out of simulations. We cover loopable cloth simulations, blending simulations, and several Rigid Body techniques.
In this final class we address several questions from the forums including selective particle trails, changing particle colors based on a texture map, a very cool dominoes simulation with ICE and some final scripting tricks for creating folders within XSI.